Hair is a crown we never take off. It can make us feel like a million $$'s or drag us down completely. A hair wash can be transformative and a bad experience can leave us scarred. So we put a lot of emotion and money into those crowns. We want to give you a roadmap to keeping the good hair days coming including maintenance appointments, fave products and styling tricks to get through those bad hair days.
With the Holiday Season approaching we always encourage pre booking so that you don't get caught with no opportunity to get in with your stylist! We've created a cute guideline for which clients you are on our Instagram.. check it out for a giggle and be sure to let us know which category you fall into.
So how do you know when to prebook for? Here's a general guide but chat with your stylist about your specific needs.


Grey Retouch Clients : You are likely already pre-booking. But to maintain that regrowth line you'll be looking at prebooking 3-6 weeks. We recommend booking 1 - 2 appointments out each time.

Balayage Babes: Your hair is generally a gentle growout meaning you'll have a longer appointment initially ( think 3-4 hours sometimes ) and then we'll see you back in about 3-6 months to relighten. Check out the Toning recommendations for maintenance especially if your a lighter blonde!

Full Foil or Global Blondes: You like things bright babe! A full foil or Global Blonde means the minute that regrowth shows your itching to get back in for a retouch. Know that you need to be doing the most at home care to keep those locks in really great health as an all over blonde look can be tough on your hair. Expect to be in our chairs every 6 weeks atleast for either a full touchup or tone and trim.

Toning: Tones and Trims are always recommended for blondes, balayages and lived in color looks. Toning is the use of a semi or demi permanent color ( deposit only ) to achieve a desired color. So this can be anywhere from busting through those warm tones on blondes to adding a bright color or hue. Toning will also be extremely moisturizing on the hair, add tons of shine and can be a great boost for your hair between big appointments. This service takes less time so is a great one to book when you're in a hurry! For maintenance try to book in for a tone about 6-8 weeks post your big color.

Regular Hair Cuts: You rock your natural color but need those locks chopped! To maintain a layered shape and hair condition we recommend coming in for a cleanup every 6 -8 weeks.

Short Hair Cuts: You rock it short! To maintain shape and length you're going to want to come in every 4-6 weeks.

Clippered, Tattoed or Shaved : Let's get to know each others coffee orders.. we'll be seeing a lot of you! Expect to come in every 2-3 weeks to keep it tight.
So you forgot to prebook and now you can't get in... What to do!?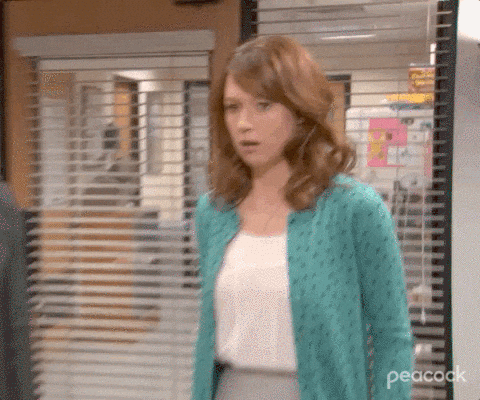 DON'T PANIC! You've got some options.
You can consider seeing someone other then your regular Stylist. At Blush we have access to all of our clients color formulas and each others knowledge so other stylists can give you exactly what you need color wise. Just reach out and we'd be happy to place you with someone else.

Color looks not bad but your bangs are about to be trimmed by your kitchen shears... reach out to see if there's space to fit you in for a shorter appointment time then usual. Easiest way to do this is to send us a quick email.

Those greys are showing... big time! There's no great way to help out with this one but we do have some temporary root touchup sprays from R&Co that can help to hold you over. You can check it out here. Get yourself on our cancellation lists and make a backup plan with another stylist if needed!
Styling Tips for Extending your Look
Aside from making sure those maintenance appointments are booked here's a couple of styling tips to keep your cut and color looking it's very best right up to appointment time.